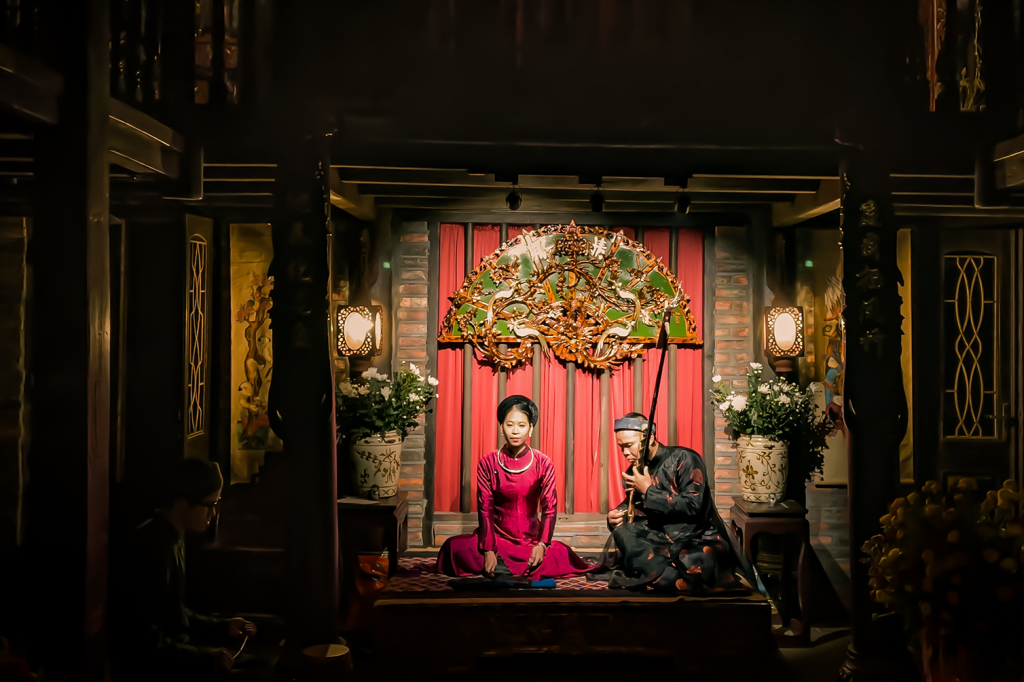 Languages: Vietnamese and English
Ca trù (also known as "Ả Đào" as well) is a Vietnamese genre of musical storytelling performed by a female vocalist, with origins in northern Vietnam. For much of its history it was associated with entertaining wealthy people as well as performing religious songs for the royal court. Ca trù is inscribed on the list of intangible cultural heritage in need of urgent safeguarding in 2009.

In this workshop, docent Vu Thi Thuy Linh will give an overview of Ca Trù style, show some important singing techniques and teach us some examples of how to apply them.

About the presenter:
Docent Vu Thi Thuy Linh is a Vietnamese artist and is teaching Tam Thập Lục (type of hammer dulcimer) at Vietnam National Academy of Music. Thuy Linh studied and performed at "Ca Trù Thăng Long" club and was a student of late folk artist Nguyen Thi Chuc. She was awarded the silver medal of "Ca Trù" club, 2009 and achieved the "A" prize for talented youth of Ca Trù Hanoi, 2016.
In 2014, together with artists Hoang Pham and Nguyen Kim Ngoc, they founded a music group named "Ả Đào Phú Thị", still active today. They all want to bring the most original and beautiful values of the Ca Trù art to the world. Through her performances she participated in some projects of restoration of Cua Dinh singing procedures at the Institute of Cultural Studies and jointly organised the "Ả Đào Khâm Thiên" singing sessions at "Cao Son Tra Quan" (a performance venue in Hanoi).

NOTE: this event will be recorded (audio and video) and the edited materials will be later published online under a CC BY SA license. By attending you agree to these terms.

+++

14:00 – 16:00 Uhr – Workshop
17:00 – 18:30 Uhr – Performance
19:00 – 20:00 Uhr – Konzert
Eintritt frei
Eine Voranmeldung ist notwendig und erfolgt über eventbrite /
Supported by HOOU@HfMT